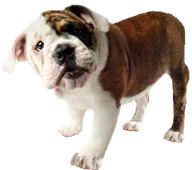 Holy Family Pet Care offers Veterinary Medical and Surgical Services in El Paso, Texas.
We thank you for your interest in Holy Family Pet Care and we welcome you to stop by and say "Hi".
Our Veterinary Services include full and comprehensive evaluations, examinations and consultations with you about the needs of your pet. Each patient will receive a comprehensive examination at their visit. We also offer vaccinations tailored to the needs of your particular pet. If your pet is feeling ill we also offer diagnostic testing to help us determine a treatment plan.
Should your pet require a veterinary surgical procedure you can have peace of mind knowing that we are taking precautions to ensure a successful outcome. We strongly encourage performing diagnostic blood testing prior to any anesthetic event and in some cases we require it. Each veterinary patient is given intravenous fluid support during and after their procedure. Our patient is also very closely monitored throughout the entire surgical procedure to ensure that they are as comfortable as possible.
At Holy Family Pet Care we strive to provide the best services we can in Veterinary Medicine and Surgery.
We look forward to assisting you to make your pets healthy...because your pets' health matters!
Please call us at 915-532-7387 to learn more about the Veterinary Services Holy Family Pet Care has to offer in El Paso, Texas.